Kyle Walker | WALKER GENERAL CONTRACTORS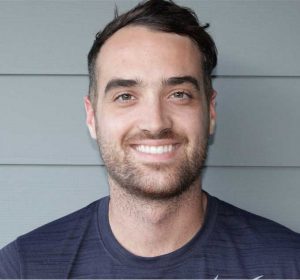 Kyle is the owner of Walker General Contractors (WGC) and has been operating his company for 10 years.
He pursued his passion for this career at BCIT in 2006 by studying Contracting and Business Management and has never looked back since. He quickly gained the respect of his peers due to the high standards he set for himself in regard to quality and craftsmanship. With his trademark meticulous attention to detail, he knew this was a career he would thoroughly enjoy.
Kyle took this early passion and continued learning by doing smaller handyman projects but always with his eye towards his ultimate goal, which was to own and operate his own company. His intuitive understanding of various aspects of the construction industry led him to manage the renovations for multiple apartment buildings in the heart of downtown West Vancouver which is known for being a very affluent and high-end location. This in turn led to even larger-scale renovations in the very exclusive British Properties in West Vancouver and the realization of his dreams, his own company.
Now the driving force behind Kyle is his strong work ethic and his desire to truly make people's dreams come true by renovating their homes into something they always envisioned but never thought possible to achieve. WGC reflects his commitment to always make sure the client is not just satisfied but is awestruck upon seeing the finished renovation, whether it is a custom home, basement, bathroom, or kitchen renovation project.
VANCOUVER RENOVATION CONTRACTOR | PERFECT RENOVATION VANCOUVER
PROFESSIONAL
COMPANY VANCOUVER BC
WGC specializes in customizing homes according to the client's needs. Our services range from home additions to complete basement, bathroom and kitchen renovations always delivered on time. We treat each client's homes as one of our own.
Please contact us for a free quote or consultations regarding your projects at 604.781.7785 or send an email to kyle@walkergeneralcontractors.ca